T/5 Robert M. Bane 38633947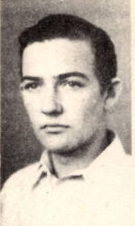 Technician Fifth Grade T/5 Robert Melvin Bane 38633947 US Army. He was born on March 26, 1926 in Dallas Texas. He was the son of Joseph Bane, and Linnie Crabb Bane, of 145 Rowlett Rd, Dallas, TX, and the brother of 1st Sgt. William Bane. Robert grew up in Dallas, Garland, and Rowlett Texas. He graduated from Garland High School in the Class of 1943. Before the war he was working as a parking attendant for the Adolphus hotel and the Baker hotel. In 1944 he attempted to join the Merchant Marine before he received his draft notice but was declined because his notice had already been mailed. He would say many times later in his life that he was lucky that the Merchant Marine did not take him since he was safer in the Infantry. He entered the US Army on August 8, 1944, at the age of 18. At the time of his enlistment he was 5 foot 6 inches tall weighed 148 pounds had Blue eyes and Brown Hair, and lived at Route 1 Garland Texas. He trained at Camp Wolters Texas and was sent overseas on the RMS Queen Mary and found himself as a replacement in the 3rd Army. He took part in the Relief of Bastogne. In January 1945 he was wounded and after recovering, on February 15, 1945 he was assigned to First Squad, First Platoon, F Company, 253rd Infantry Regiment, 63rd Infantry Division. He was assigned Private First Class Peter Liviola 35920754 as his foxhole buddy and would often patrol with Liviola. PFC Liviola taught him many things regarding patrolling quieter but Liviola was a conscientious objector who did not carry ammunition which required Bane to always be more guarded when with Liviola. Bane always said although "Pete did not believe in Killing but he was not afraid of dying every time on patrol when we would come to a place that we thought might be a minefield he would stop me and tell me to walk in his footsteps."
On February 24, 1945, Bane was wounded by white phosphorus across the back. On that date F Company walked into an ambush from German machine guns, Infantry, and a Tank. F Company called in Artillery and the American Artillery was landing short. During this action he helped feed the ammunition into a machine gun being operated by a man from 4th platoon. After that Bane helped the wounded. One of the wounded men's leg was 99% off and it was being held on by a small piece of skin above the knee he cut the small piece of skin. After this Bane took off his belt to use as a tourniquet to stop the bleeding most likely saving the man's life. A few days after this, he went on night patrol with Lt. Perchel. Because Lt. Perchel came from a German speaking home he would often take night patrols. Robert Bane said that he only did one night patrol with Lt. Perchel and, "it was the most terrifying thing, Lt. Perchel would get close to German soldiers call them over then kill them with his bayonet." After that night Bane would never go on patrols with Perchel again. On March 2nd 1945, Bane was wounded again by shrapnel in the wrist. Around this time Bane, Grover Dees and Thomas found a Fox Cub that they tied a old shoe lace on it and kept as the mascot of the company. The company took the Fox with them across Europe and it went home with 1st Sgt. William G. Smith. On March 15, Bane took part in breaking through the Siegfried Line. On March 30, Bane helped take Heidelberg.  
On April 4, 1945 after First Platoon had crossed the Jagst River, PFC Robert M. Bane and PFC Albert J. Kilikewich were in the backyard of one of the houses in the town of Untergriesheim. The two men were relaxing after completing their second river crossing in the past three days. The men were laying about 15 feet away from each other, talking and opening can rations. Robert Bane was extremely excited about the can of cheese and bacon that he had been saving to eat for about a month. At this point, an artillery piece exploded and sent large pieces of shrapnel at the men, and the explosion sent the can of cheese and bacon flying from Bane's hand. PFC Bane was shouting and screaming every curse word he knew, and he thought it was odd that Kilikewich was not saying anything. Bane looked over, and Kilikewich had been killed by the shrapnel. Bane then started to check himself for shrapnel, and noticed that he was saved by his rifle stock of his Thompson submachine gun that received a large piece of shrapnel in it.
On April 6, 1945 when First Platoon reached Buchhof, F Company had a large number of men killed and wounded, at the edge of the town. One of the main causes to the high casualties other than the artillery was the big sand stone church that had four German soldiers in it. PFC Robert Bane noticed that gunfire came out from behind the bell in this tower. At this point PFC Bane exchanged his weapons with one of the dead men of F Company. (Trading his Thompson submachine gun for a M1 Grand that had the ability to complete the task at hand.) With no regard to his personal safety, PFC Bane ran towards the church wanting the opportunity to eliminate the sniper that had been preventing F Company from advancing by killing and wounding many of his friends. On his charge through an open field towards the steeple to eliminate the sniper, a German soldier popped up out of a foxhole on his left flank about one hundred yards away from him. The German fired a machine gun, but the intense fire coming towards PFC Bane was hitting in the dirt. PFC Bane continued his advanced towards the church while receiving enemy artillery, mortar, sniper, and machine gun fire along with small arm fire. One of the bullets hit him in the wrist and threw his head back with such force that it broke one of the vertebrates in his neck. PFC Bane then did what he had been trained to do: he hit the ground, rolled, and crawled until he reached a patch of rutabaga turnips that were covered with hay and mud. Even though PFC Bane was seriously wounded, he set out to continue what he had started. He steadied his M1 rifle on these rutabaga turnips while having bullets flying over him; he aimed and fired his shot, killing one German soldier. The other three German soldiers retreated out of the church. By this time, one of the three tanks that F Company had desperately needed made its way to PFC Bane's position. The tank with one shot of its 90 mm gun eliminated the German machine gun to Bane's left. Bane, who was severely wounded, was not finished. He, like many of the other men in F Company, followed the example that Lieutenant Lawrence M. Castleberry made for them of fighting when wounded. Bane then went to the large group of wounded men and gave what medical assistance he could to them, refusing medical aid himself. He and Sergeant William Rine of First Platoon, who was also wounded, were giving as much medical attention to the large group of wounded men as they could. The medical assistance that he gave saved the lives of many of the men. Sergeant William Rine continued giving medical aid while PFC Bane joined the other men from First Platoon and advanced with them to take Buchhof. After taking the town of Buchhof, many of the walking wounded helped the non-walking wounded to the rear. PFC Bane then helped evacuate the wounded even though he was wounded himself.  Bane saw that his platoon sergeant Arthur Price was shot in the upper left thigh. Bane went over to Price put Price's arm over Bane's right shoulder, and "carried Price for a half mile down a road until a Jeep came along and picked them up, and took them to the 112th Evacuation Hospital.
He rejoined F Company a couple weeks later. As the 63rd Division advanced farther into the Bavarian countryside, on April 29–30, 1945, the 63rd Division liberated several Nazi subcamps attached to the Kaufering camp complex in the Landsberg region. Many of the people in these concentration camps were recently moved there from Dachau and other Camps. Bane found one of these camps when on a patrol with 1st Platoon. He shot the lock off of one of the gates to the camp. Upon walking into the camp they saw a train load of dead body's as well as bodies stacked like cordwood. The Men of F Company gave the survivors all of the food they had. They then took their hand grenades and through them into a small stream that was running next to the gate of the camp to kill the fish to give to the survivors to eat, they later learned that this was the wrong thing to do.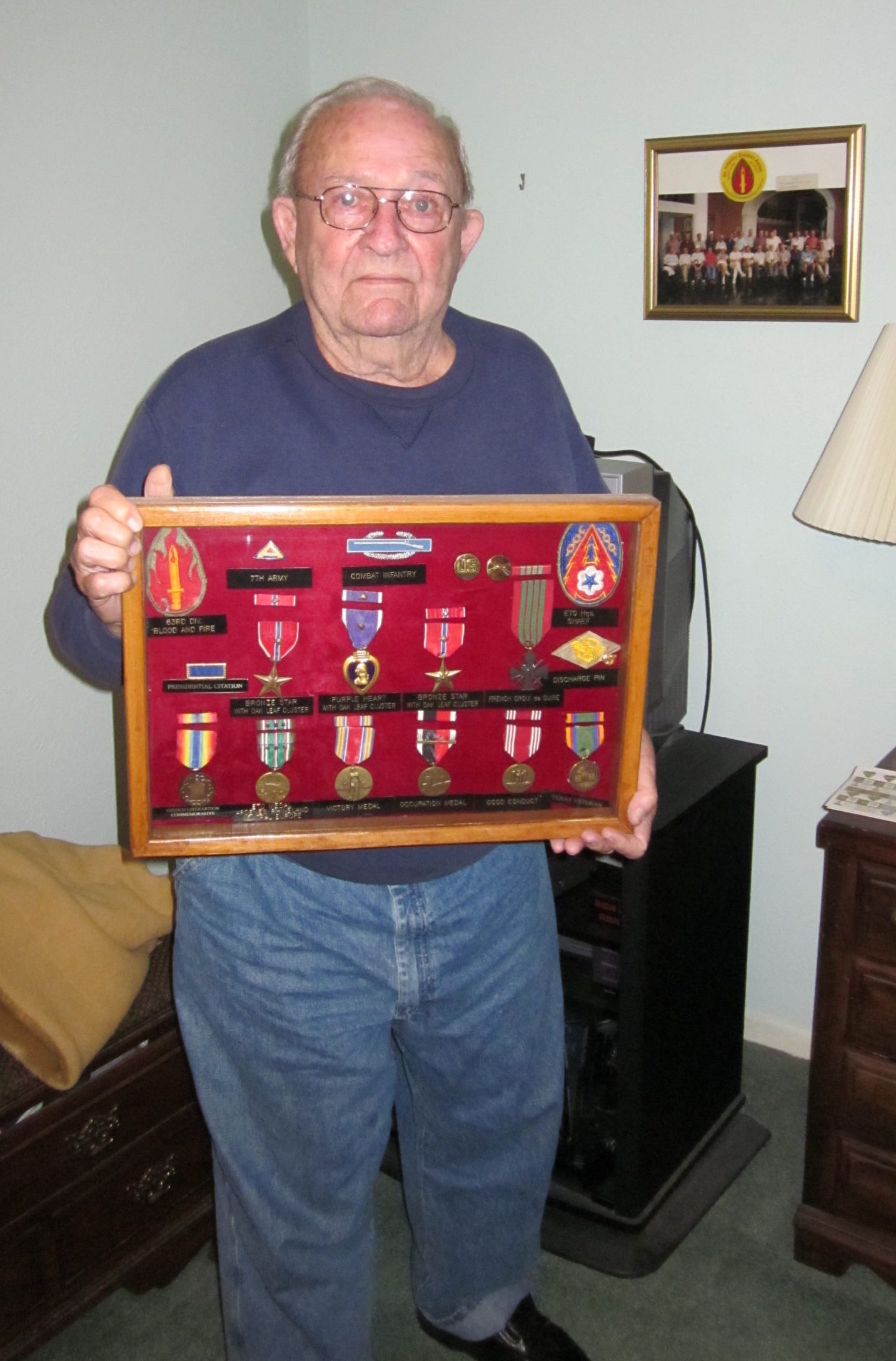 Photo taken in December 2012
1- Over 11 years of conversions with Robert Bane
2- Texas, U.S., Birth Certificates
3- the 1930 United States Federal Census
4- the 1940 United States Federal Census
5- the U.S., World War II Draft Cards Young Men, 1940-1947
6- https://aad.archives.gov/aad/record-detail.jsp?dt=893&mtch=1&cat=all&tf=F&q=38633947&bc=&rpp=10&pg=1&rid=7448338
7- the Texas, U.S., Select County Marriage Records, 1837-1965
8- The battle of Buchhof By Timothy A. Malone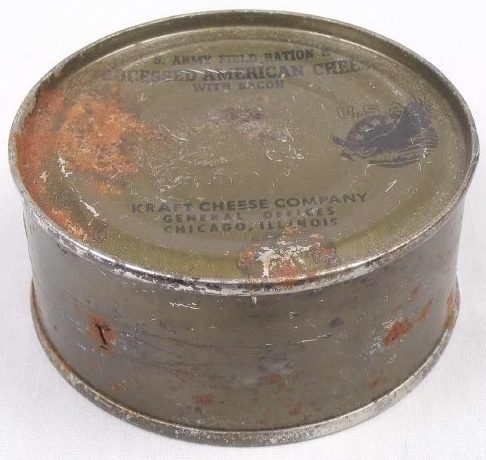 C-rations can of cheese and bacon. Image found at http://www.kration.info/canned-product.html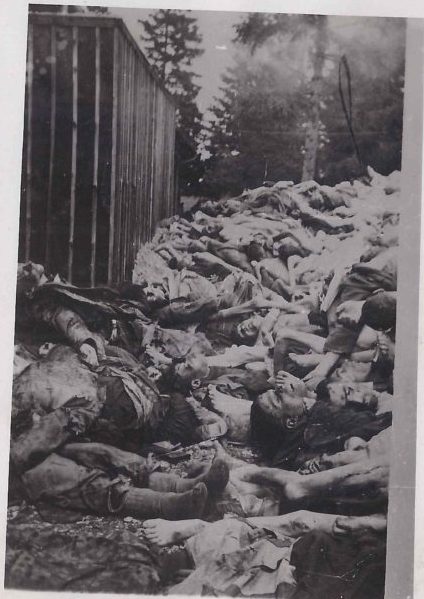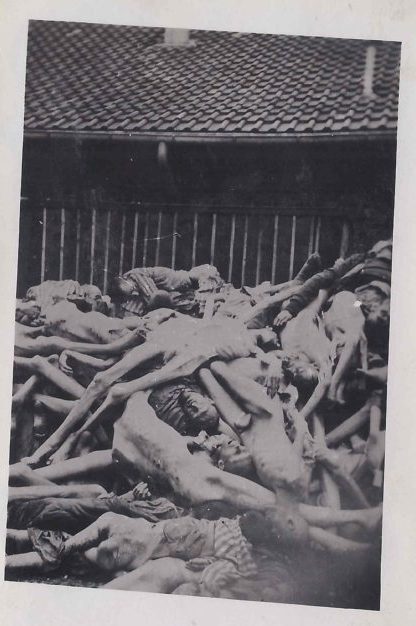 Photos taken by a man that served in Fox Company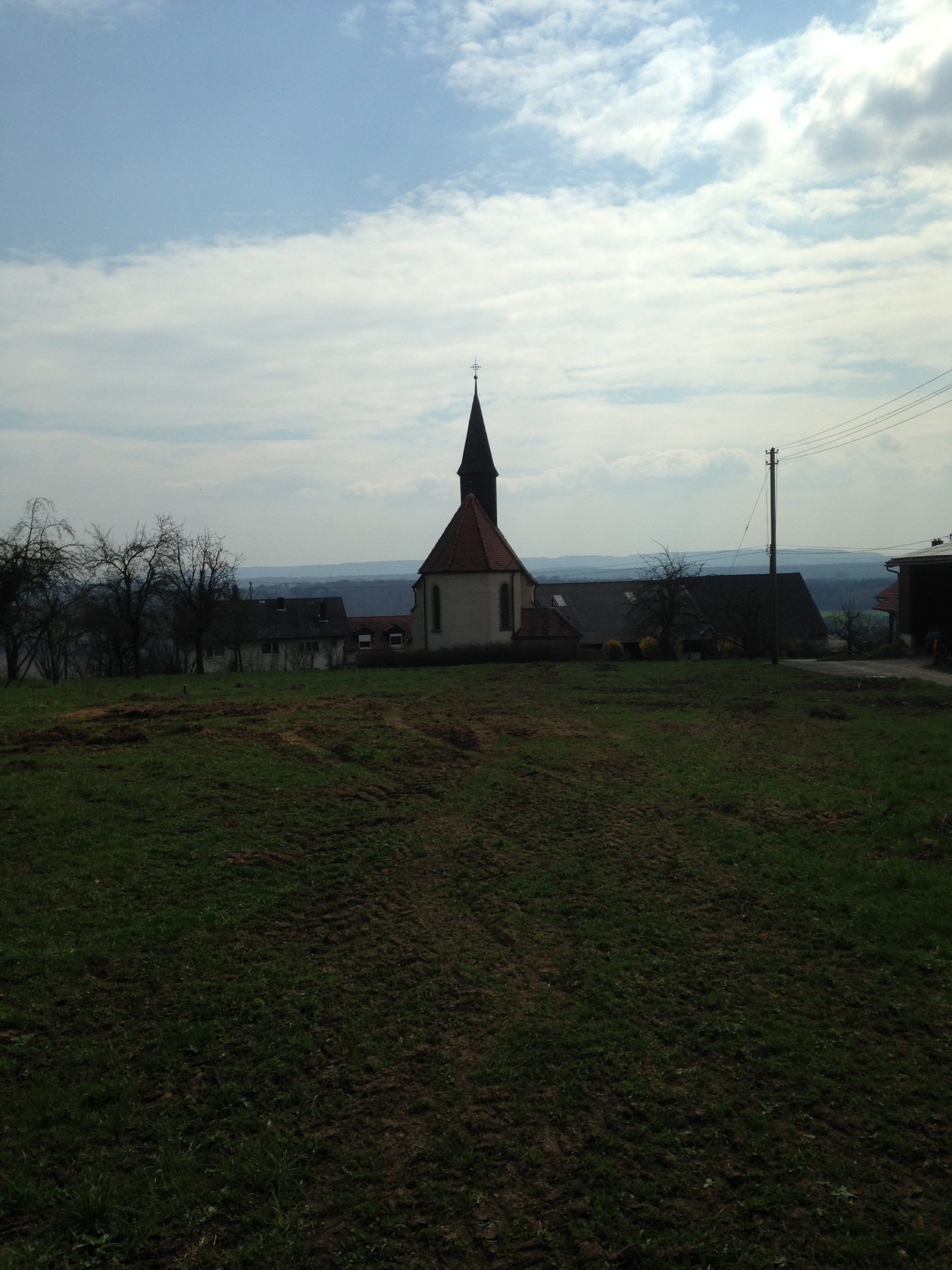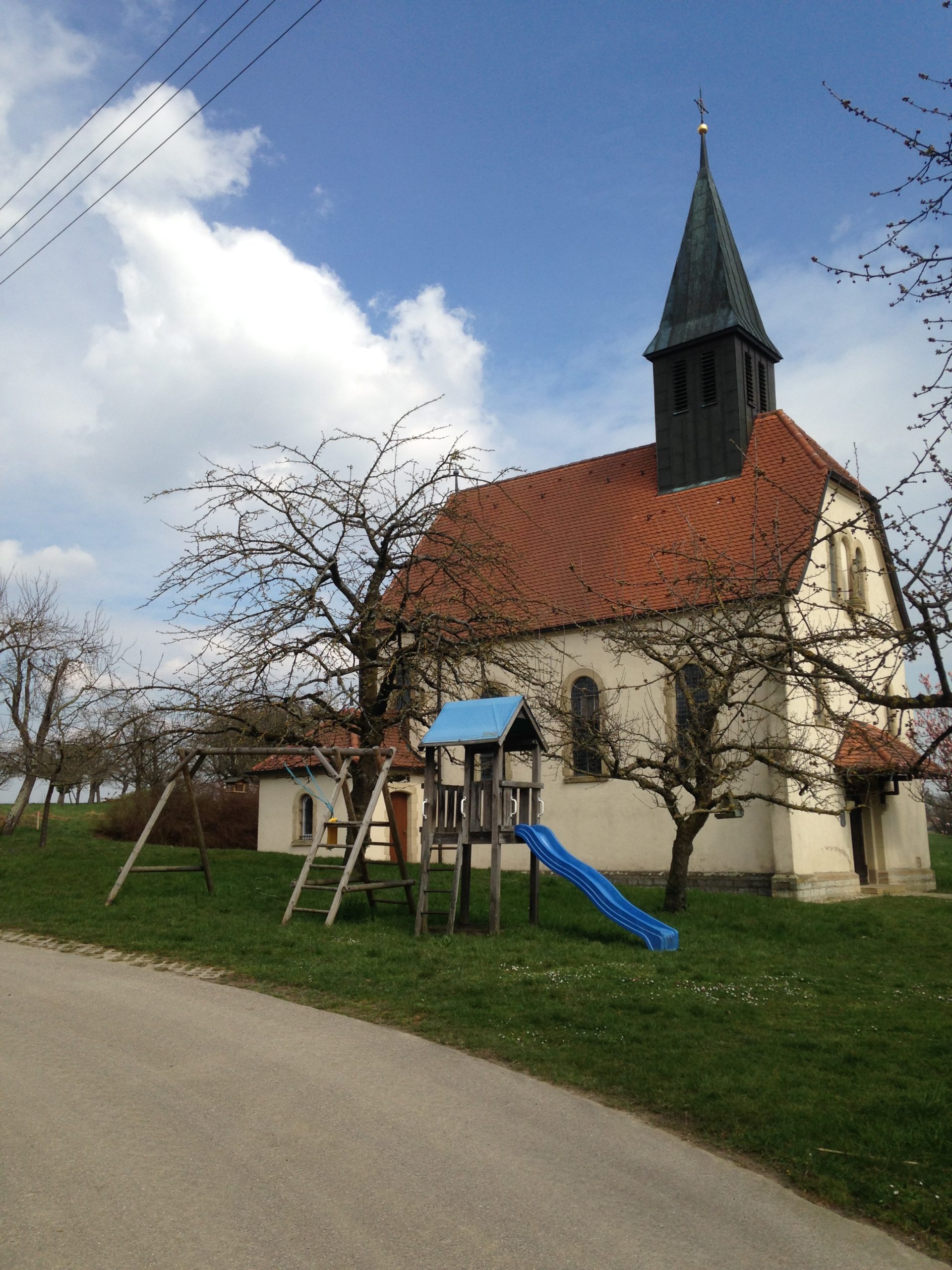 2015 photo of the Buchhof Church