T/5 John Elbert Garrish 34857677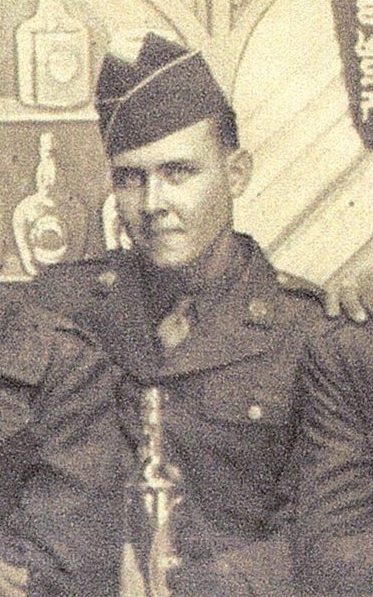 T/5 John Elbert Garrish 34857677 US Army. He was born on October 5, 1925, in Scranton North Carolina. He was the son of John Leon Garrish and Carrie Mae McKinney Garrish. He entered the US Army on January 28, 1944 at the age of 18. At the time of his enlistment he was 5 foot 9 inches weighed 133 pounds had blue eyes and brown hair. He entered 4th Platoon, Fox Company, 253rd Infantry Regiment, 63rd Infantry Division on July 19, 1944, at Camp Van Dorn Mississippi. He served with F Company for his entire time in combat.
He earned the Bronze Star Medal for Valor on April 6, 1945 at Buchhof Germany a large attack from the 17th SS hit F Company. The counter attack hit the Fourth Platoon; they were forced to withdraw like every other platoon in F company. At this point, PFC John E. Garrish, armed only with his M1 Carbine, covered the withdrawal for the other mortar men of Fourth Platoon. When the mortar men had reached the town, Garrish then withdrew under intensive fire; during this he "aided a wounded man in making the withdrawal with him."
He earned the Bronze Star Medal for Valor on April 8, 1945 in the town of Stine Germany shortly after entering the town, chaos struck, causing command and control to fail. More than half of the company withdrew from the town, leaving Lieutenant Holmes and 25 other enlisted men behind. Most of the men who stayed with Lieutenant Holmes served in Third and Fourth Platoons. When PFC John Garrish of the Fourth Platoon realized that the company commander and a large group of the men were missing, PFC Garrish then rallied a group of men willing to go into the "Blazing town." After leading this group of men into the town, PFC Garrish made contact with Lieutenant Holmes and the men. PFC Garrish then led this small group of men out of the town. Once the company arrived at the rally point to the northwest of the town, "it was discovered that two men were missing." At this point PFC James A. King of the Second Platoon and PFC Nicholas Moldavan of the Second Platoon "volunteered to return to the enemy-held town and search for the two men… After a search of several minutes, [they] discovered the men and led them to safety."
On August 24, 1945 he was transferred to the 100th Infantry Division. He was discharged on April 1, 1946. He married Wanda Blake Smith on September 11, 1950, in Craven, North Carolina. He worked for many years as a bridge tender with the U.S. Corps of Engineers in Hyde County. He retired in 1984. He died on January 24, 1994, in his Scranton, North Carolina at the age of 68.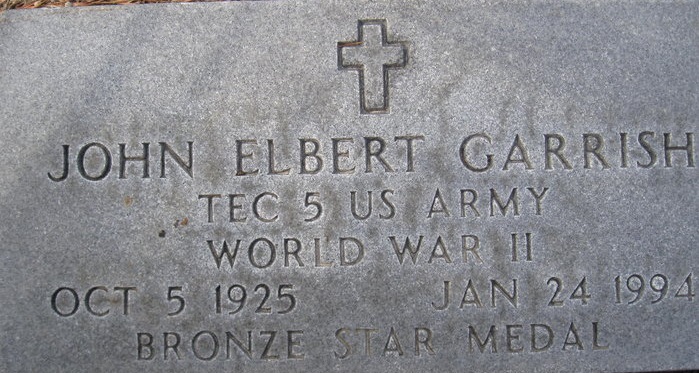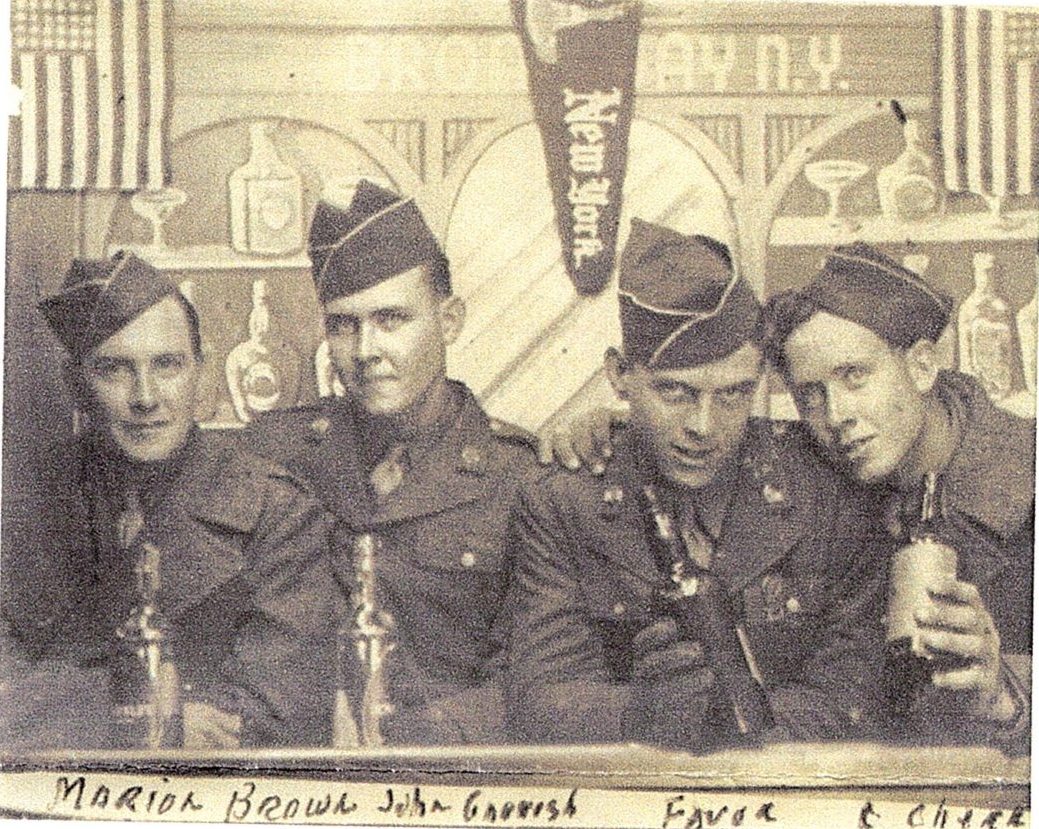 1- The Battle of Buchhof and Stein am Kocher
2- The 1940 United States Federal Census
3- the U.S. WWII Draft Cards Young Men, 1940-1947
4- WWII Draft Cards Young Men, 1940-1947
5- the U.S., Department of Veterans Affairs BIRLS Death File, 1850-2010
6- https://aad.archives.gov/aad/record-detail.jsp?dt=893&mtch=1&cat=all&tf=F&q=34857677&bc=sd&rpp=10&pg=1&rid=5233614
7- Photo from Lt  Lawrence Mack Castleberry