Lt. Richard Howard Holmes O-2007031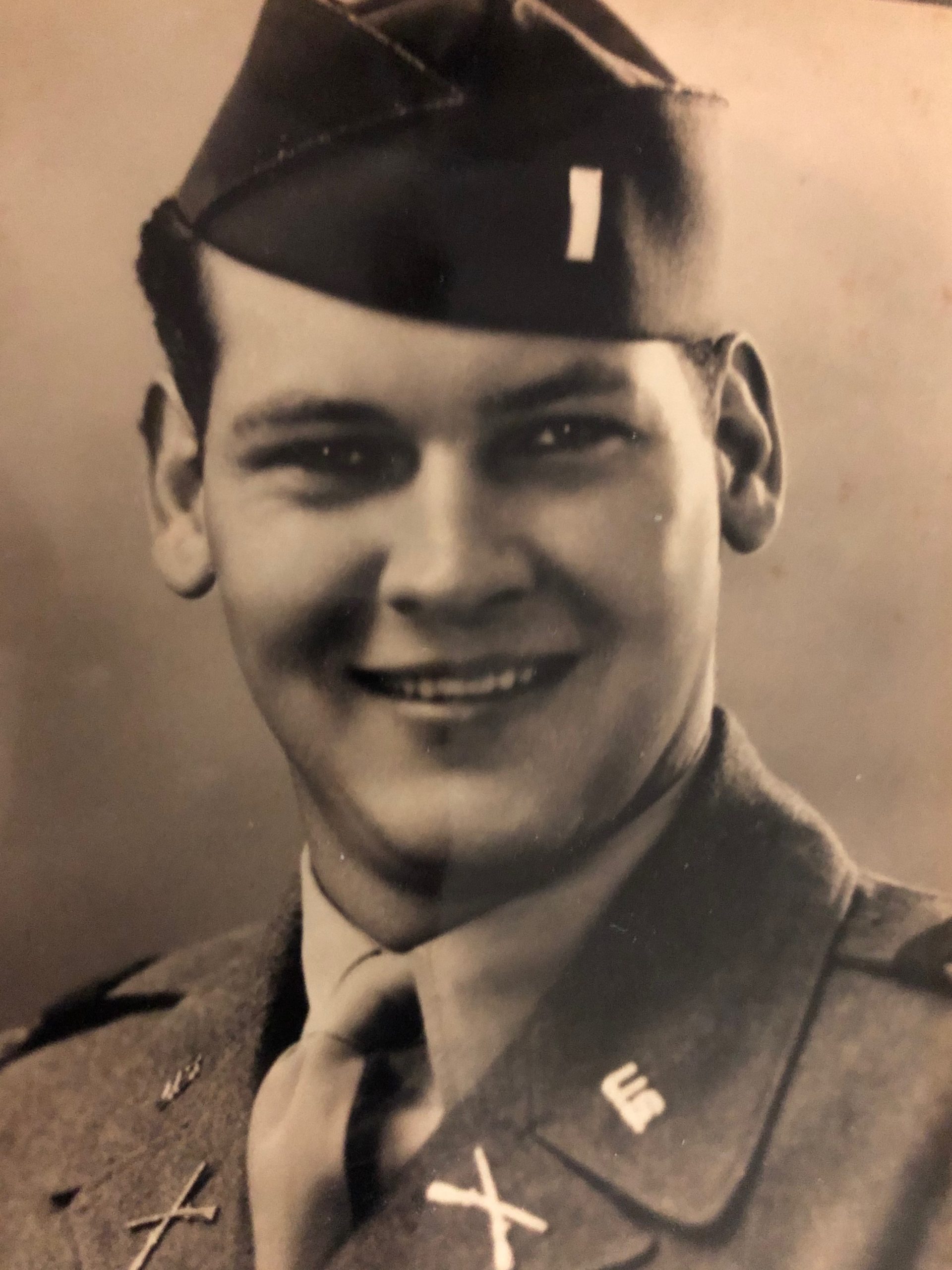 Lieutenant Richard Howard Holmes O2007031 (38505011 Enlisted service number) US Army. He was born on November 1, 1924, in El Dorado, Arkansas. He was the son of William Holmes, and Laura Mae Parris Holmes of 813 W. Oak Street El Dorado, Arkansas. He entered the US Army in April 2, 1943 at the age of 18. At the time of his enlistment he was 6 foot 1/2 inches weighed 172 pounds had Gray Eyes and Black hair. After completing his basic training Holmes served in 432nd College Tad Det (Aircrew) St Louis MO. On April 19, 1944 he transferred from the 432nd College Tad Det was sent to Camp Van Dorn where he started his service with the 63rd Infantry Division as Pvt, in Company E. He was transferred to Company F, 253rd Infantry Regiment, 63rd Infantry Division, on May 17, 1944, on this date he was still a PVT the lowest rank in the US Army. Holmes worked his way up the enlisted ranks and had been serving as a non-commissioned officer (NCO) under Lieutenant Alfred Peshel in Third Platoon. His leadership that he showed resulted in him and  Arnold W. Preece receiving Battlefield Commission, on February 16, 1945.
After receiving his commission, he was made the platoon leader of Fourth Platoon when Lieutenant Lawrence Castleberry was made Executive Officer.  On April 6, 1945, he was 1 of 2 offers reaming in Fox Company all the other officers were wounded taking the town of Buchhof German.
At around 1545 hours, Lieutenant Alfred Peshel was jumping from foxhole to foxhole checking on his men. He had been the unofficial company commander for two hours and forty-five minutes. He jumped in to Herman Fabiani's foxhole and casually said "Hey Fab!"(16)  He then was asking Fabiani how he was doing with supplies such as ammo and water.  Peshel then jumped out of Fabiani's foxhole and was running to "the next foxhole when a sniper shot Peshel in-between the eyes." (16)  Immediately after the sniper killed Peshel, the enemy launched another counter attack – this time with up to 250 men and several tanks, supported by artillery, rocket, and mortar fire. An intense amount of shrapnel and bullets rained down on the men of F Company. This caused Holmes to become the Company
Commander

and only officer in Fox Company. Fox Company held the town until until reinforcements from B Company arrived at dusk.
Because Lieutenant Holmes had served in leadership positions in both Third and Fourth Platoons, he had the respect from these two platoons. This help him throughout the next few days expectantly on April 8, 1945, in the town of Stine am Kocher.
Shortly after entering the town of Stine am Kocher, chaos struck, causing command and control to fail. More than half of the company withdrew from the town, leaving Lieutenant Holmes and 25 other enlisted men behind. Most of the men who stayed with Lieutenant Holmes served in Third and Fourth Platoons. When PFC John Garrish of the Fourth Platoon realized that the company commander and a large group of the men were missing, PFC Garrish then rallied a group of men willing to go into the "Blazing town."  After leading this group of men into the town, PFC Garrish made contact with Lieutenant Holmes and the men. PFC Garrish then led this small group of men out of the town.  Once the company arrived at the rally point to the northwest of the town, "it was discovered that two men were missing."  At this point PFC James A. King of the Second Platoon and PFC Nicholas Moldavan (53) of the Second Platoon "volunteered to return to the enemy-held town and search for the two men… After a search of several minutes, [they] discovered the men and led them to safety."
Lieutenant Richard Holmes was the 4th Company
Commander

of Fox Company. He held this title 10 day from April 6, 1945 until April 16, 1945 when he was wounded. After he recovered from his wounds he was rejoined F Company before being assigned to the 100th Infantry Division on June 25, 1945. He was discharged on July 24, 1946.

GO 450

GO 222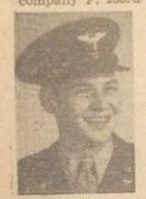 1- The Battle of Buchhof and Stein am Kocher
2- https://aad.archives.gov/aad/record-detail.jsp?dt=893&mtch=1&cat=all&tf=F&q=38505011&bc=sd&rpp=10&pg=1&rid=7376321
3- WWII Draft Cards Young Men, 1940-1947
4- 63rd Infantry Division Records including GO 222 and GO 450
5- U.S., Department of Veterans Affairs BIRLS Death File
6- Newspaper clippings, photos, and info from Dan Holmes