Colonel Michael Baymor O-374850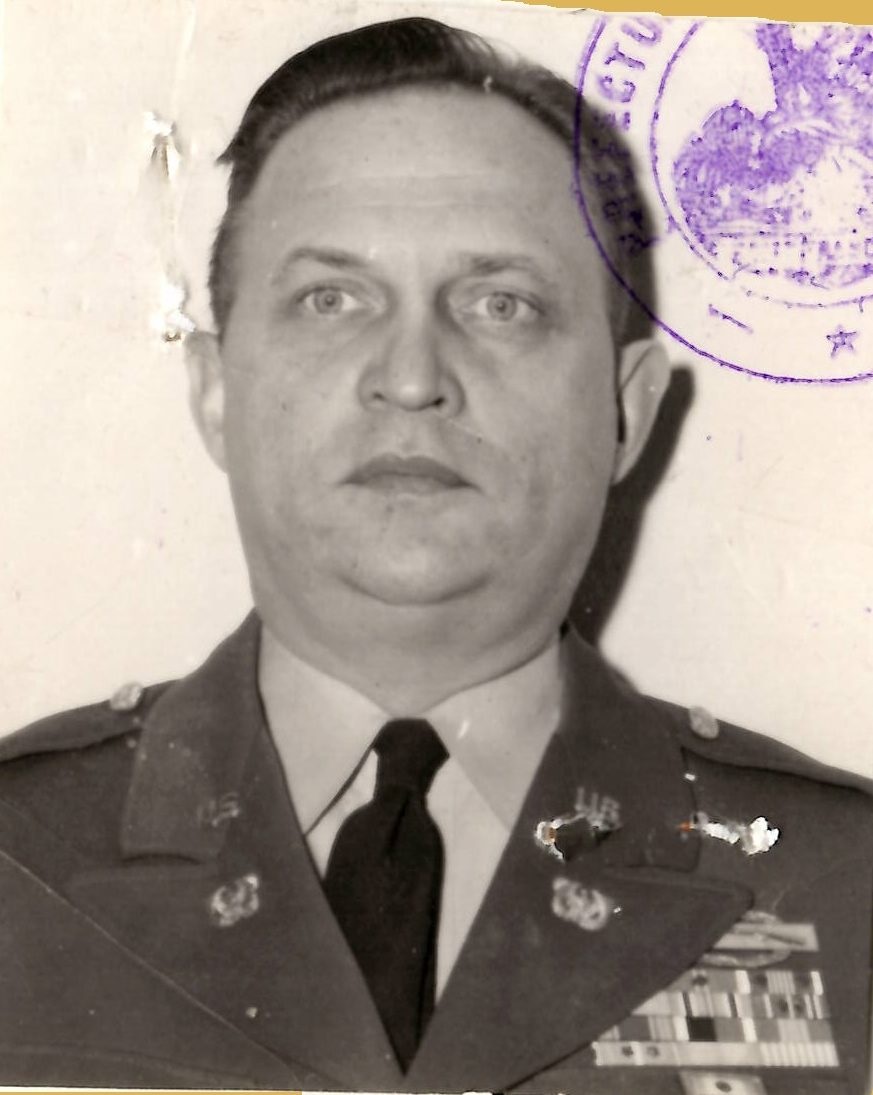 Colonel Michael Baymor O374850 US Army. He was born on May 25, 1915, in St. Clair Pennsylvania. He was the son of Michael, Pushcarovich and Sophie Pushcarovich, the son of Czechoslovakian immigrants. His name was Michael Ruskin Pushcarovich in November 1937 he changed it to Michael Baymor. He entered the US Army on September 5, 1940 at the age of 25, at Fort Knox.
He served in
Headquarters

for the 63rd Infantry Division. When he was a Major in the 63rd Division he wrote many of the after action reports, and the Operational Reports. These records are the primary sources for anyone who wishes to research and write about the 63rd Infantry Division in World War Two. After the war was over he also served in the Korean War. From January 1, 1953 – January 22, 1953, he was serving in the 5th Regiment, 7th ROK Division.
It can not be stressed
enough

of how vital Major Baymor's reports are in order to understand the history of the 63rd Division. Also in 1991 after he had retired from the US Army he co-wrote the divisions history The 63rd Infantry Division chronicles : June 1943 to September 1945, With S/Sgt. Magnus L Froberg C/253rd ; PFC William "Bill" J. Scott E/254th ; and the 63rd Infantry Division Association. He died on May 9, 1998, in Radcliff, Kentucky, at the age of 82, and was buried in Kentucky.

63rd Infantry Division Association

Pennsylvania, Veteran Compensation Application Files, WWII, 1950-1966  

the 1930 United States Federal Census

the U.S. Veterans' Gravesites, ca.1775-2006

U.S., Social Security Applications and Claims Index, 1936-2007