1st Lt. Joseph Q. Snyder, 0-449247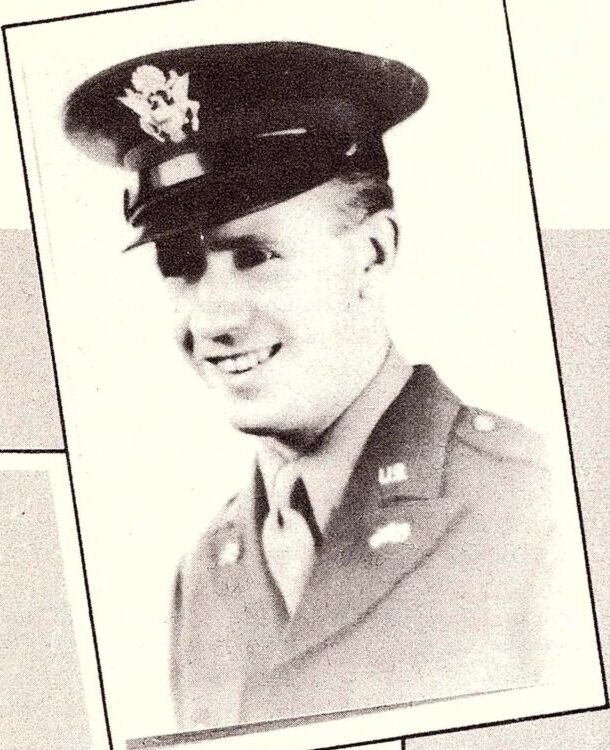 1st Lt. Joseph Q. Snyder, O-449247, 1st Lt, FA (TD) US Army. He was the son of Mr. and Mrs. Joseph L. Snyder of Picher, Oklahoma, and husband of Mrs. Bona Bell Snyder of Norman. He was born Aug. 7, 1920, at Joplin, Mo., moved to Oklahoma in 1930,and attended Picher and Joplin High Schools and the University of Oklahoma, graduating with a BS in chemistry. He received ROTC training and a reserve commission May 1942 and entered active service at Fort Sill, in June 2, 1942. He served with Btry. B, 31st Bn., FARTC at Fort Sill; 1st Co. OCS Reg, TD School, Co. A, 131 st Bn., TDRTC, and S-3 Sec't, Hq., TDRTC at Camp Hood and North Camp Hood, Tex.; and with the 817th and 692nd Tank Destroyer  Battalion, on the Tennessee maneuvers and at Camp Campbell, Ky, Lt. Snyder served over seas 12 months in the European Theater of War with the 692nd Tank Destroyer Battalion, attached to the 104th Infantry Division, 42nd Infantry Division, and 63rd Infantry Division. Participating in the battles of Northern France, Ardennes, the Rhineland and Central Europe, He
received his discharge Dec, 19, 1945. Decorations: American Theater Medal, EAME Medal w/4 Battle Stars, Victory Medal, and the Bronze Star Medal.