PFC John "Jack" Irwin Douglas 36299432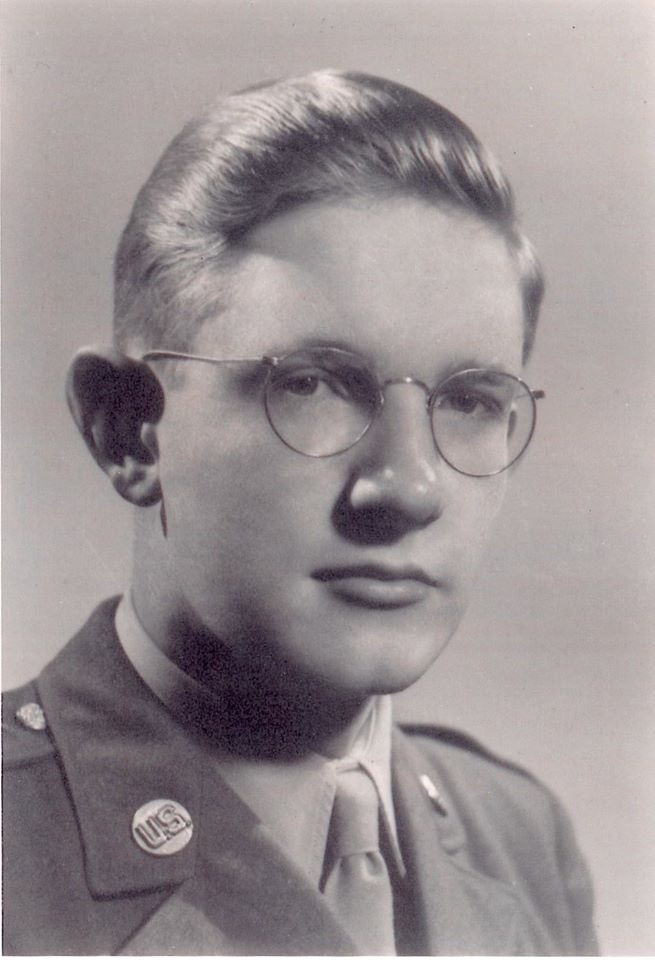 PFC John "Jack" Irwin Douglas 36299432 US Army KIA. He was born in Salt Lake City Utah on Feb. 1, 1925. He was the son of Mr. C Jordon Douglas, and Mrs. Helen Douglas. He moved to 2201 Georginia Avenue Santa Monica, California in 1939. He attended Lincoln Junior High School and graduated from Santa Monica High School in June 1942. He attended the University of California for one year. He entered the US Army on June 3, 1943 at the age of 18. At the time of his enlistment he was 6 foot 2 inches tall he weighed 165 pounds had blue eyes and red hair. He trained at Camp Roberts California then he served in the ASTP after that he served in the 13th Armored Division at Camp Bowei Texas. He went overseas in September 1944 first he served in England then for a short time in France and then Italy, where he spent several months near Florence and Pisa. On February 21, 1945 he was transferred to 1st Platoon, F Company, 253rd Infantry Regiment, 63rd Infantry Division. He died on March 2nd 1945 at the age of 20,

10th Day after joining the company. He died

from German artillery when given the order to put up Barbwire. PVT. Roy Dotson and PVT Charles J Carcione were also killed while put up Barbwire. (According to an oral history with Robert Bane a few days after these 3 men died one of the men from First Platoon dropped a hand grenade in the fox hole of the officer that gave the" pointless order to string barbwire during the day in view of the Germans." The officer lived but never returned to the company.) PFC Douglas is burred at Epinal US Military cemeteries in France. He was awarded the Combat Infantry Badge, the Bronze Star Medal, the Purple Heart Medal, The American Theater of operations, the European Theater of Operations Medal the World War Two Victory Medal. 

Sources:
1- The Brazil family

2- Douglas, Jack – obit from Santa Monica Evening Outlook38421022519

3- 1930 & 1940 US Census

4- 63rd Division Records

5- https://aad.archives.gov/aad/record-detail.jsp?dt=893&mtch=1&cat=all&tf=F&q=39299432&bc=sd&rpp=10&pg=1&rid=7787474
6- the U.S. WWII Draft Cards Young Men, 1940-1947