Sgt Edwin D. Appelgate 39342965 KIA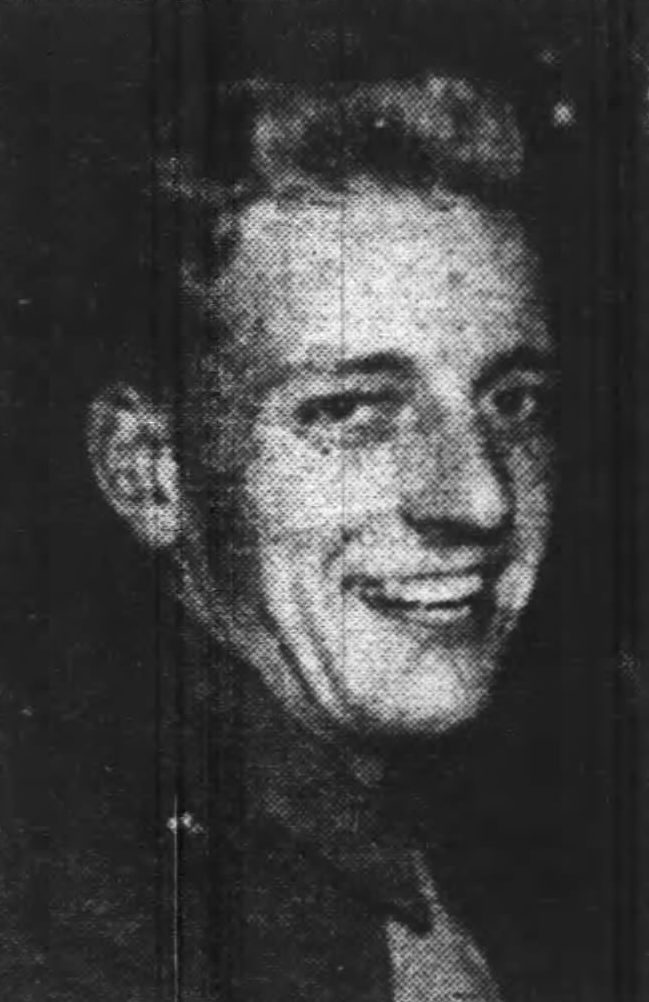 Sgt Edwin D. Appelgate 39342965 KIA US Army. He was born on November 3, 1925, in Rockaway, Oregon, the son of Ralph F Appelgate, and Gladys May Hathaway Appelgate Wiens, he also had two brothers, Staff Sgt. LeVarne Appelgate of San Francisco and Sgt. Clarence Appelgate of Salem. On December 22, 1943 he served as the best man at his brother Corporal Clarence Applegate wedding to Dorothy Armold at Camp Adair Or. The next day he entered the US army on December 23, 1943 in Portland Oregon at the age of 18. At the time of his enlistment he was living at 1945 Oxford Street Route 9, box 282 Salem Oregon. Also at this time he was he was 5 foot 9 inches tall he weighed 150 pounds had blonde hair and blue eyes.
In March 1944 he was in an army hospital due to Tonsillitis, acute. In June 1944 he was in an army hospital Dermatitis due venenata Disease. On July 15, 1944 he joined Company E, 253rd Infantry Regiment, 63rd Infantry Division, and trained at Camp Van Dorn. He shipped overseas with Company E in November 1944. He fought with E Company from December 1944 until his death on in Germany at the age of 19, and was buried in Épinal, Vosges, France.
On the 1st of March 1945 the 253rd Regiment occupied defensive positions from Bubingen, Germany east along the north edge of the Bunterwald (forest) to Hill 367, then south to Bliesransbach. 1st Battalion was on the left, 2nd Battalion in the center, and 3rd Battalion on the right. 2nd Battalion Command Post was at Am Wintringer Hof on the south side of the forest between Bubingen and Bliesransbach. On March 2, the day that Sgt. Appelgate was killed, the 253rd Infantry attack and capture the rock quarry and the high ground southeast of Gudingen. He died at the age of 19, and was buried in Épinal, Vosges, France. He was awarded the Combat Infantry Badge, the Bronze Star Medal, the Purple Heart Medal, the Good Conduct Medal, The American Theater of operations Medal, the European Theater of Operations Medal ETO with 2 battle stars, and the World War Two Victory Medal. 
1- statesman journal of Salem Oregon Page 10 March 28, 1945
2- 63rd Infantry Division Records
3- https://aad.archives.gov/aad/record-detail.jsp?dt=893&mtch=1&cat=all&tf=F&q=39342965&bc=sl,sd&rpp=10&pg=1&rid=7829030
4- The Grater Oregon Nov 19, 1940 page 1
5- statesman journal of Salem Oregon Page 8 December 29, 1943
6- the capital journal of Salem Oregon page 5 December 29, 1943
7- U.S., Headstone and Interment Records for U.S., Military Cemeteries on Foreign Soil, 1942-1949
8- the U.S., Rosters of World War II Dead, 1939-1945
9- the U.S., World War II and Korean Conflict Veterans Interred Overseas
10- the 1930 United States Federal Census
11- the 1940 United States Federal Census
12- World War II Hospital Admission Card Files, 1942-1954
13- the U.S., World War II Draft Cards Young Men, 1940-1947