Chaplain Edwin Ulysses Monroe O-532213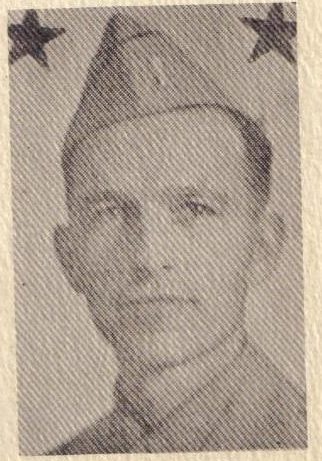 First Lieutenant, Edwin Ulysses Monroe 0-532213 KIA US Army. He was born on February 26 1915 in Harrisonville Missouri. He was the son of George Calvin Monroe Sr. and Cora Frances Thomas. He studied at 3 Baptist seminaries, Southwestern, Central and Couthern. He was a preached his first sermon at Liberty Baptist Church in John County. He was ordination on June 4, 1937. He married Doris Driggers on August 6, 1937, in Harrisonville, Missouri. They had two children during their marriage. At the time of his enlistment he was 5 foot 9 inches tall weighed 146 pounds had Blue eyes and brown hair. He was serving as the Pastor at the First Baptist Church in Adrian Missouri. Edwin enlisted in the US Army in August 1943, at the age of 28. He was commissioned in May 1944. He served at Camp Van Dorn, the 63rd Infantry Division. He was first assigned as a Chaplin in Headquarters Company, 253rd Infantry regiment, 63rd Infantry Division. He left for Europe with the 63rd Division in November 1944. He served in Combat zones with Headquarters Company, 254th Infantry regiment, 63rd Infantry Division. On January 20, 1945 near Zellenberg France he was killed in Action due to shell fragment, at the age of 29. He was also the first Chaplain from the 7th Army to be killed in World War Two. (The 7th Army first saw combat on 8 November 1942.) The 63rd Division Chaplain William E. Patrick officiated the funeral services of Edwin on January 23, 1945 at a U.S. Army military cemetery. He was Awarded the Bronze Star Medal, the Purple Heart Medal, The American Theater of operations, the European Theater of Operations Medal ETO, the World War Two Victory Medal.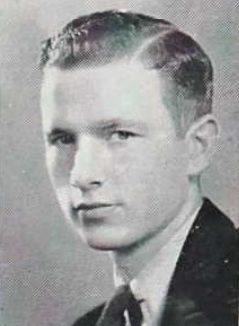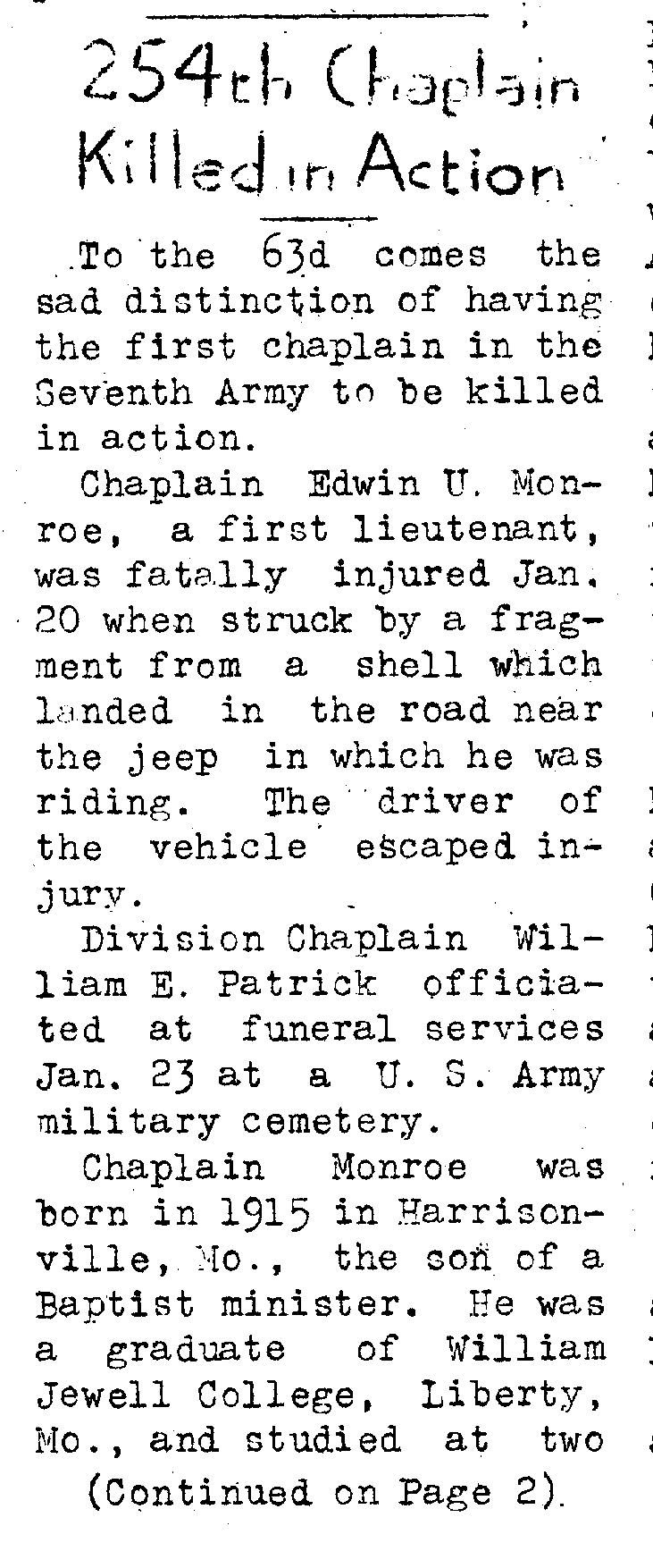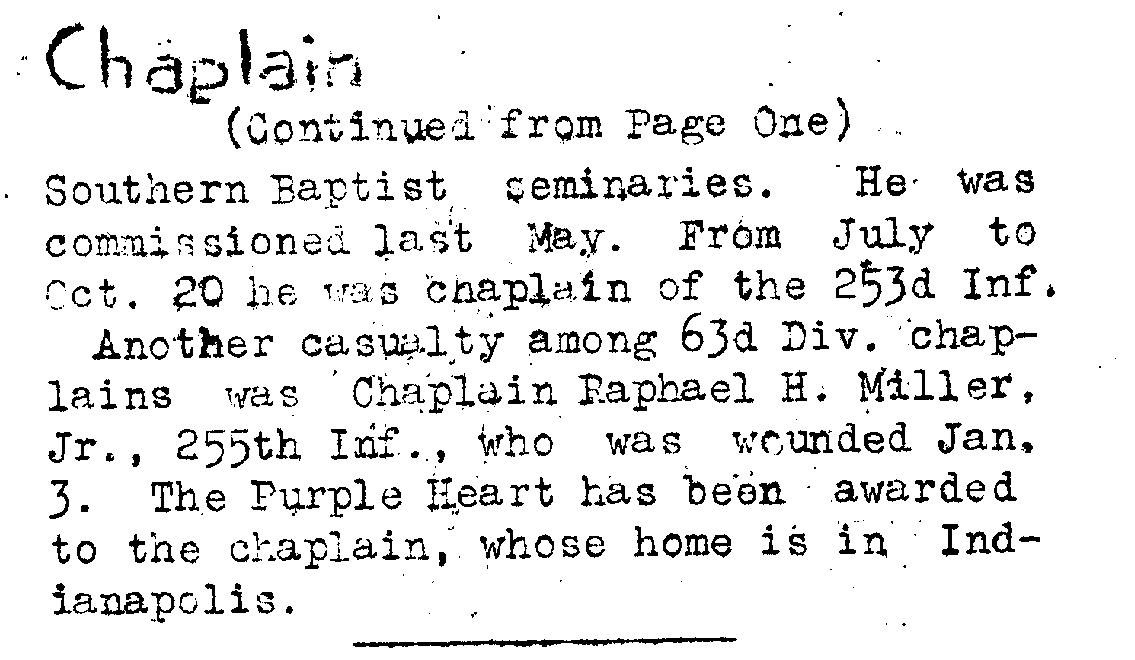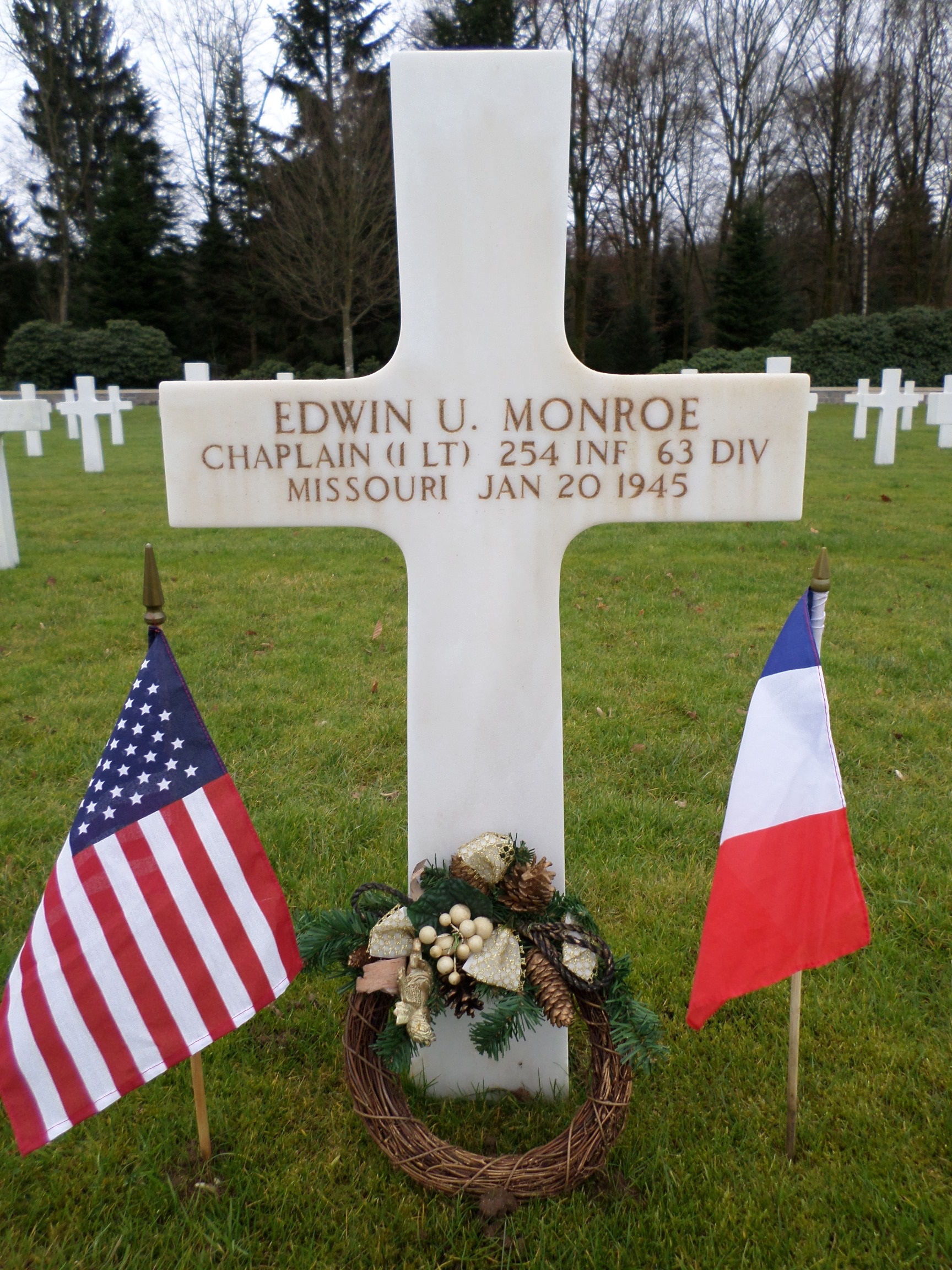 63rd Division Records have him listed as a Capt not a 1st Lt.
63rd Division Records
Blood and Fire Newspaper 1945
the 1920 United States Federal Census
the 1930 United States Federal Census
the 1940 United States Federal Census
the U.S., Social Security Applications and Claims Index, 1936-2007
Missouri, U.S., Marriage Records, 1805-2002
U.S., World War II Draft Cards Young Men, 1940-1947
the U.S., Headstone and Interment Records for U.S., Military Cemeteries on Foreign Soil, 1942-1949