Private RUDOLPH J. SQUILLANTE 42138294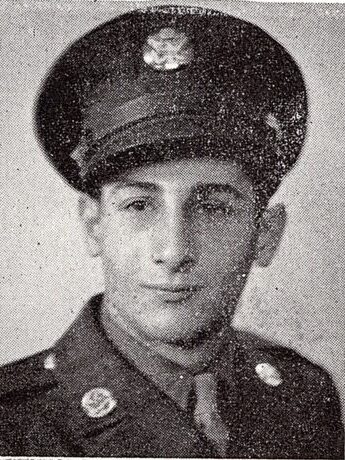 Private RUDOLPH J. SQUILLANTE 42138294, US Army. He was born April 10, 1926, at Long Branch, N. J., He was the son of Mr. and Mrs. Anthony Squillante, and the brother of Private First Class, CARMEN SQUILLANTE KIA, Sergeant ANTHONY SQUILLANTE, JR. 32401283, and Corporal SAMUEL C. SQUILLANTE 32970080. He attended High School and was employed as a pneumatic riveter by the Republic Aircraft Corporation prior to his induction into the U. S. Army on June 27, 1944. After training he went overseas to the European Theatre of Operations. With the 28th Infantry Division, Battery A, 229th Field Artillery Battalion, Private Squillante participated in the Campaigns of Central Europe and the Rhineland. Upon returning to the United States he was stationed with the 37th Field Artillery Division at Fort Swift, Texas. His Awards include: the European-African-Middle-Eastern Campaign Medal, the American Campaign Medal, the Good Conduct Medal and the
World War I I Victory Medal. On April 15, 1946 he was discharged from Fort Dix, N. J.
https://aad.archives.gov/aad/display-partial-records.jsp?f=3475&mtch=1&q=RUDOLPH+J.+SQUILLANTE&cat=all&dt=893&tf=F&bc=sl,sd